While we were planning for our Book and Bear Red Panda box, we found so many amazing videos and websites for you to share with your kids!
Sadly, red pandas are endangered because of loss of habitat and poaching. So many zoos have entered the fight to keep this adorable species from extinction, and they share videos so we can all enjoy their cute antics.
(Videos listed below.)
It was difficult finding additional books to recommend for you this month. The picture book and chapter book we included in this month's box are certainly our favorites, but there are a few more you can request at your library or purchase online.
Non-fiction Books about Red Pandas: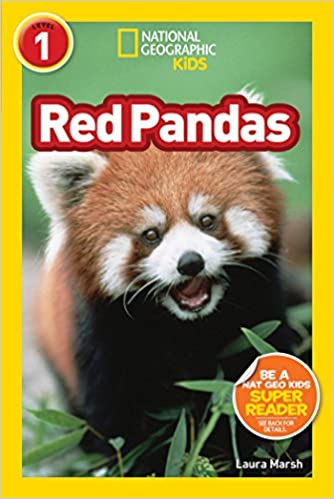 National Geographic Kids Red Pandas by Laura Marsh is a Level 1 reader for practicing reading while learning more about your new Red Panda friend. For 4-6 year old children.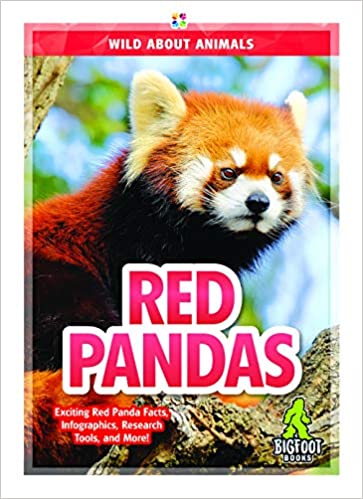 This Wild About Animals: Red Pandas book if full of "Exciting Red Panda Facts, Infographics, Research Tools and More!" for kids ages 7-10. This selection goes a little more in-depth so your kids can know more about Red Pandas than any of their friends!
Websites to learn more about Red Pandas
The Red Panda Network is dedicated to saving the red panda, and their website is full of great information, a chance to donate to their rescue efforts, and even ecotours and a chance to virtually adopt a red panda! They also have a kids section with some fun kids' activities.
National Geographic has a page dedicated to red pandas, with a video interview at the San Diego Zoo, one of the zoos working to save the species. 
https://kids.nationalgeographic.com/animals/mammals/facts/red-panda
The Animal Fact Guide has some great information on Red Pandas, and you can check out some Teacher Tools for helping kids learn to do their own animal research and zoo quests.
https://animalfactguide.com/animal-facts/red-panda/
One more site to recommend is Kiddle, with an entire encyclopedia article on red pandas. Did you know they are sometimes called red cat-bears? So cute!
https://kids.kiddle.co/Red_panda
Red Panda Videos
We found so many red panda videos on YouTube! We were obsessed for hours! Here are just a couple of our favorites. If you watch even one of these you'll easily have a bunch more recommended to you, I'm sure!
A Zookeeper feeds and pets a pretty red panda in this video:
Marumi the Red Panda plays in the snow in this video:
Red Panda Cubs? Yes, please! This video is from the Perth Zoo in Australia:
Kids can write their own red panda book!
Why not?  They've learned so much about red pandas, now they can write a book of their own. Ask your child to make up a story about their new red panda friend while you write it down for them. They can draw their own illustrations, too. We'd love to see your creations! Share it on Facebook or Instagram and tag us @bookandbearbox
I hope you enjoyed this additional resources, books and videos to get you and your kids off to a fun start at studying red pandas!
Did you find this post helpful? Let us know if you'd like to see more posts like this in the comments ⬇️
Kymberly MacAgy is a former teacher, homeschool mom, and Girl Scout leader who loves animals (especially cats, all other fluffy animals and elephants). She's also the founder of Book and Bear, a monthly box of animal building and reading fun.