START AN ANIMAL READING ADVENTURE
Three Things Kids Especially Love in Every Box:
1. Animals
Give your child an animal they can hand-build all by themselves and feel proud of the adorably soft new friend they've made.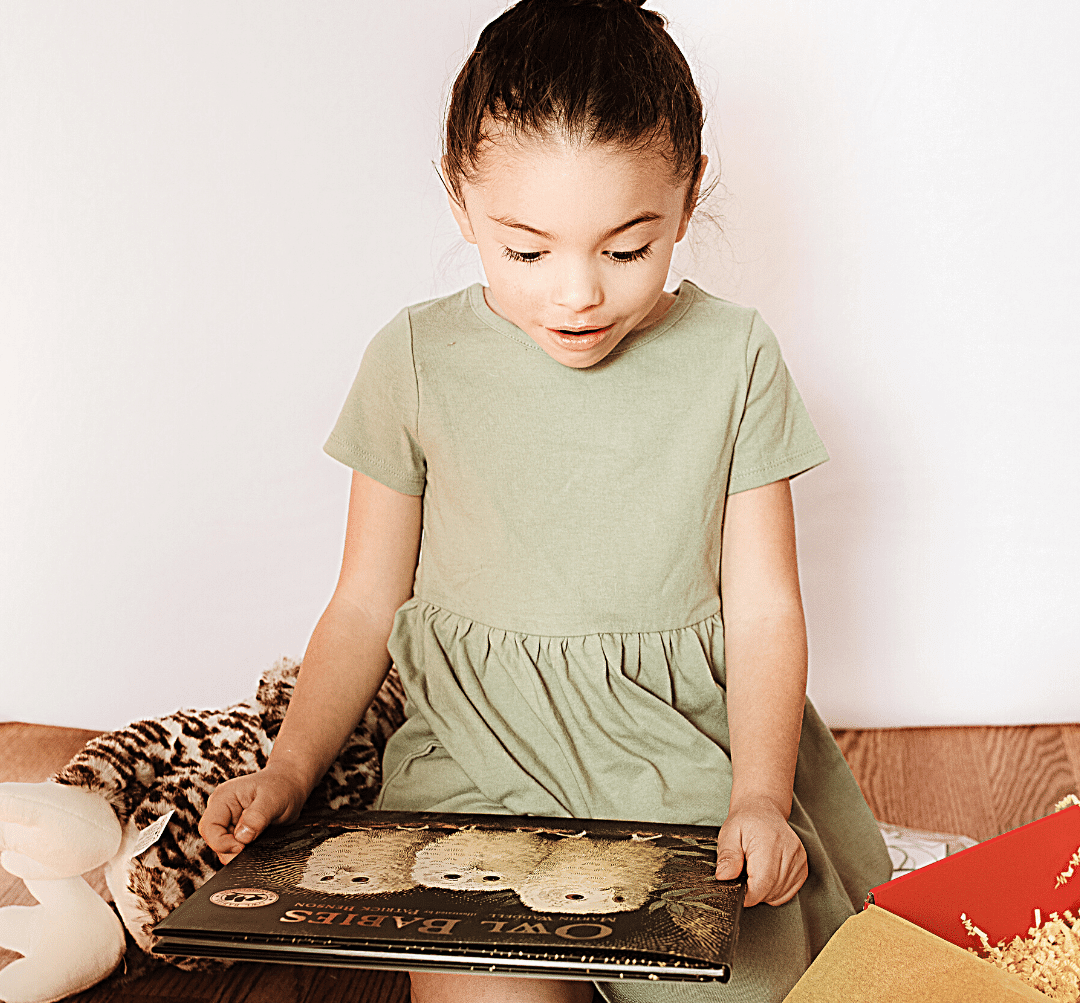 2. Stories
Whether your child already loves books, or isn't interested in books, our bear-building paired with a new book about that animal makes reading new stories fun.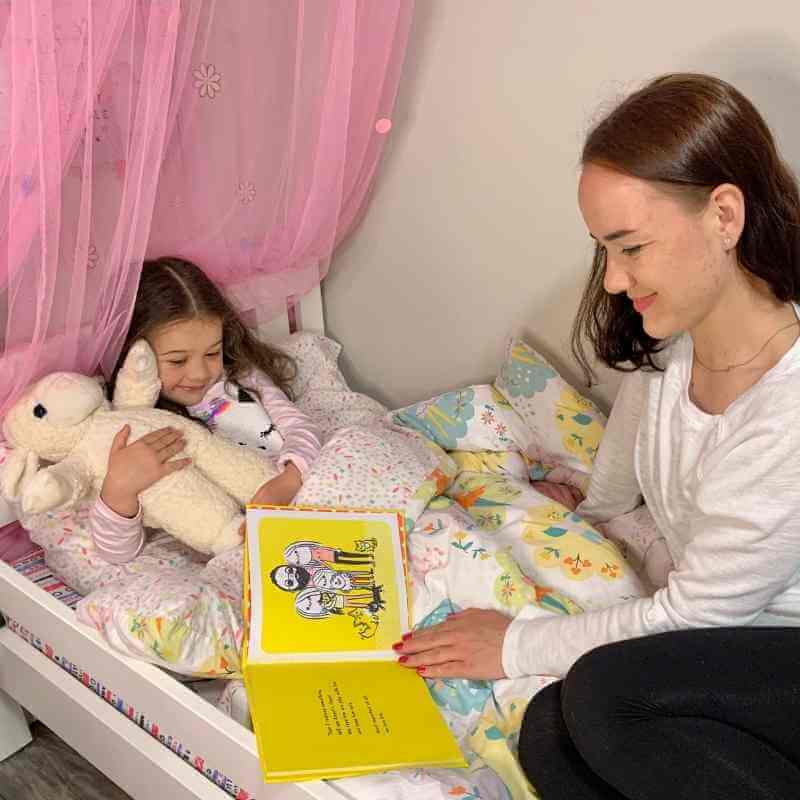 3. Time with Mom or Dad
Kids especially love those precious moments reading stories with Mom or Dad while cuddling their new stuffed animal friend. 
Subscribe to Book and Bear
Picture Book Box for ages 3 to 7
Chapter Book Box for ages 8 and up
Starting at just $42.99 per month
We ship your box of reading fun
We hand pack every box and ship for only $8
Boxes ship throughout the month
Your child builds an animal and reads!
We deliver a new Animal Reading
Adventure to your door each month
Valued at over $75
/** * @var $module \Ucraft\Module */ ?>
Teresa P.

My daughter loved everything about this! Loved the craft the book and the stuffed animal and naming her stuffed animal with a purple heart.

Suzie E.

Thank you so much for this awesome subscription, Kaya will be my 3rd grandchild to have her own box! ❤

Roberta G.

My grandson Rowan loved the T-Rex and story book. He has been thrilled with each shipment in this collection. He plans on taking the T-Rex to childcare for show and tell. Very pleased with each product that he has received.

A. Marquez

These boxes are amazing. My son and I both equally enjoy opening them each month and stuffing them. We then act out the book with the stuffy. These are great. ❤️🧸

Carol H.

I purchased Book and Bear for my granddaughter who is 9 years old and she loves it. The animals are so cute and soft and we are enjoying the chapter books. It's a great surprise which comes in the mail each month. It truly make us both happy to share this experience together. It's all about making good memories with a child I adore. Thank you Book and Bear.
Loved by kids and parents
/** * @var $module \Ucraft\Module */ ?>
Kristine P.

I am writing to say the customer service is absolutely exceptional. I ordered a unicorn for my daughter and it came without a zip tie to close. Customer service sent me a tie at no charge right away with some little goodies for my kids. She was amazing and soo very helpful. Thank you

Jennifer L.

My son was so excited to open his box and he hasn't put down his book or his T-Rex since getting it.

Kristine P.

We bought this subscription for my 7 year old and he loves it so much. He named the triceratops "Trike" and said it is his best friend. Can not wait for the next one. Thanks Book and Bear for making my son so happy.

Allie I.

Was purchased as a birthday gift and was perfect! We got the pink unicorn and it came with a picture book and a craft and stickers! We made it a birthday box so we also got a happy birthday t-shirt. The plushie is fun and easy to stuff. It was a great gift.

Heather W.

My 7 year old with autism loved stuffing his own dinosaur he named stretch and loved the book...so cute will be ordering again soon. :)

Darlene S.

These are the best boxes. They are full of fun stuff. The animals are so cute and the books are great. The quality is amazing. I ordered boxes for 2 of our grandsons and they love them.

Heather

My son who is 4 loves dinosaurs and was so excited for his box.

Jessica L.

My boys love the box! My 6 year old had so much fun building the bear and hasn't stopped carrying him around and reading to him. The boys both loved the book too. Super cute set!

Tiffany T.

I really thought all the little extras they added in the subscription box was fun. When I saw you can actually stuff your own lovely, that sealed the deal. I know my little man is going to love opening this with his Easter basket.

Samantha B.

My son loved his TREX box!

Malave G.

We had so much fun with the Bunny box! She started playing peek-a-boo with her new friend... Definitely the sweetest box around. I am in love with the concept, the quality and how easy it is to put together.